"Rates are very important to any credit union manager, but so is the word 'service'. Howard Miller and his staff are some of the most professional people I have ever worked with and they excel in every area of service."
"It is an honor to recommend RCB Financial Services to my credit union friends. Give them a try and see what they can do for your investments."

---
Lee Ann Simms, Manager
WellStar Health System
"We have been using RCB Investment Services for over 15 years. We are well pleased with the service that we have obtained from Cindy, Daphne and Howard. They have always provided us with sound investment advice."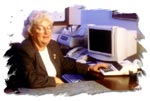 "I strongly recommend them if you are seeking help with your investment portfolio."

---
Linda G. Pitts,
Manager

The Wright Credit Union
"Using RCB investment services saves our staff a lot of time, because the RCB staff does all the work for us to get the best rates available in the market with sound financial institutions for CD's and Fed Funds."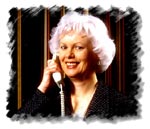 "The RCB Financial Services staff has always been easy to work with and their services have definitely improved our proficiency."

---
Debbie Eller,
Manager

Ethicon Credit Union